Back Home!
Rio De Janeiro was amazing! I picked up some of the language and got to live like a local on Ipanema beach for a week! It wasn't all fun and games, this is a pic of me early one morning working hard ;)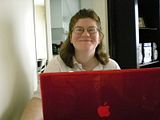 here are thumbnail photos of my adventures: click on them to see full views..... If it doesn't link please leave a comment so I know to change photo hosts......
Two Brothers
(vista)
look out at the base of Two Brothers the beaches are Leblon and Ipanema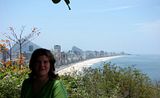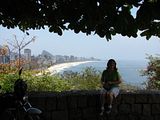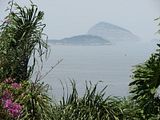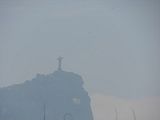 Girl in Ipanema
yes this is the resturant where the writer of that song would sit a watch the girl, and wrote the song.... the food was awesome!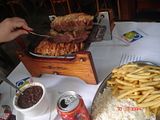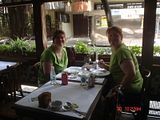 Poa de Acuzcar
(Sugar Loaf)
beautiful views of Rio.... there are two parts to Sugar Loaf, the smaller mountain; and then Sugar Loaf itself.....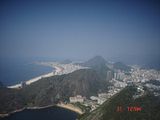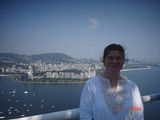 We were lucky that they were feeding the monkeys!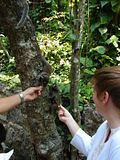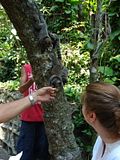 Corcovado & Cristo Rendtor
I have always wanted to visit this amazing statue..... I was moved and I teared up several times, he is absolutely astonishing; not to mention larger than life!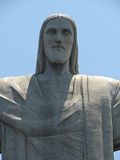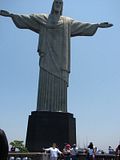 The mountain that he tops has the largest urban forest. And thats a birds eye view of the largest soccer stadium in the world......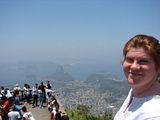 Wave Adventures
I have NEVER seen waves this size....and Carm said these were smaller than usual, a very "calm day".... Can you see that the waves are larger then the people? And the under toe was tremendous! You can see us falling in one picture, then running away :)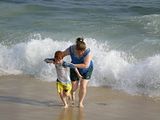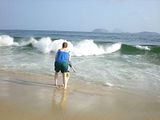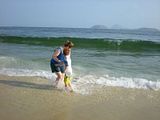 Ipanema Walk & Brunch
We walked on the sidewalk a little ways to eat at a seaside resturant for brunch. We got some pics of Two Brothers (mountains) on the way,
pics of the food,
and 4 boys getting coconuts to drink and eat! One of them is in the tree tossing the coconuts.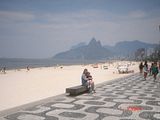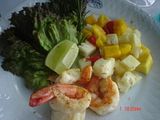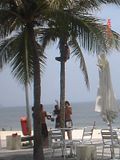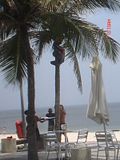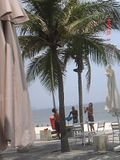 Ipanema Beach Lizards
the last day I was there I wanted the total "beach exp." Friday was a hioliday , brazil's "day of the dead"so the beach was full. The beach is full of all kinds of Vendors...Shrimp, Cheese, Buscuits, Drinks, even clothes! I tried some body surfing as well......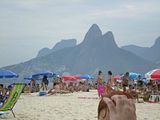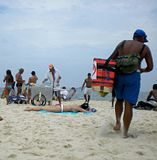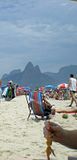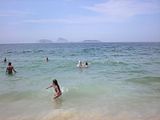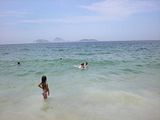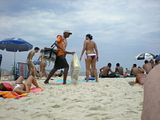 This was just a smigin' of my pics....... Thanks y'all for checking out my vacation highlights....
Side note: Mama Llama is starting up a new yarn club for 2008.... Go to
mamallamaknits.com
for dtails