FO's
Lookie at what I made! Aren't they the cutest? I made two sets for the Preemie Project I had a lot of fun with the booties and leaf..The hat got a little boring:) They all came together very nicely!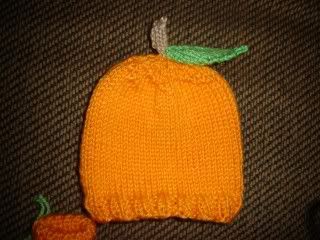 A great shot of the cutest abay booties EVER!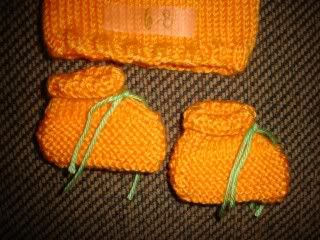 Alright I will stop tooting my horn...Ij ust love finishing projects!!! Who doesn't?
Went to church on Sunday and we had a guest speaker, Craig Scott. He was in Columbine...In the library to be exact, and his big sister was the first to be shot and killed....He shared his and his siter story and it was very touching and inspiring...There wasn't a dry eye in that place! What a brave person, and to be speaking in public Jr. highs sharing a message of kindness: that is a person to admire.....
On the knitting front I have started many new projects and will post pics by the end of the week. I am showing an interest in crochet????I think I am pretty interested, but people say the hand movements are totally different and I might find them awkward...I can give it a try right? I will purchase a 2nd crochet hook some day:)