Crafty Cath!
So the 1st of March marked Lolly's Project Spectrum...This month is going to be my favorite b/c it focuses on my two favorite colors... Okay lets be truthful I have a ton of fav. Colors! I was making stitch markers for my next order and couldn't help but notice the pinks and reds I use..Pardon the dark photos I had to take them in a bad spot b/c Brandon is convinced that the pretty colorful beads are CANDY!.... I have a postcard pal and I am working on her postcard this weekend ;)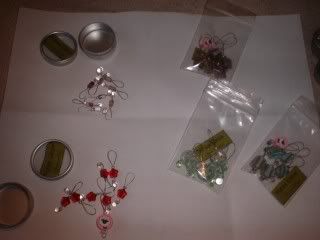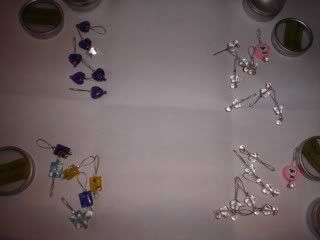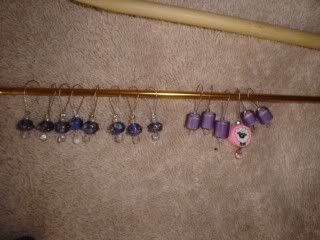 I promised a birch update and here she is in all her beauty! I am going to be a shawl and sock maniac! Sound familiar
Jenn
? I am several repeats into the pattern and on my second ball of kidsilk haze.. I am hopeful that by next weekend I will be finishing up..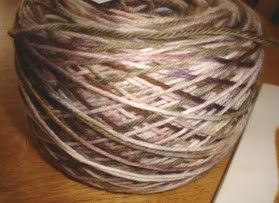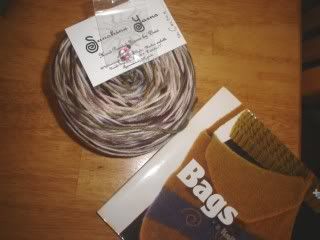 I broke down and finally got Dani's huge superwash skein colorway "cactus". I had been drooling over this in her Etsy shop for weeks! It is 570 yds b/w sport and fingering weights. Of course I will be making
this
with it ;)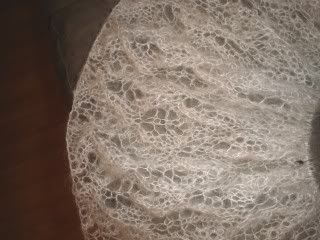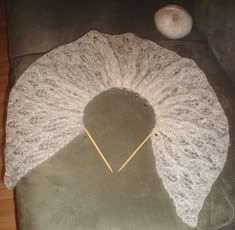 I have chosen a pattern for my sock pal to go with the pretty Lornas Laces china blue yarn... I have chosen to knit her jaywalkers. I have always wanted to try this pattern and many of you have already knit them and loved it. They don't need to be finished until the end of April so I still have some time, cast on will be this week.
Thats all that is going on around here crafty wise! Keep cool you guys ;)