Eye candy???
So here is the hourglass sweater so far.. whatcha think? I am starting the arms today...yeah! I really think I can get it done by christmas :)
SP strikes again! I love beading so she sent me all the things I need to make this little number from knitty! The shadow from knitpicks is sooooo soft! I must buy more of this stuff.. I plan to make a hat from the wool ease and the kids love there bubble makers. The hand soap is so funny! It is for over worked moms:) the jokes on the packaging cracked me up..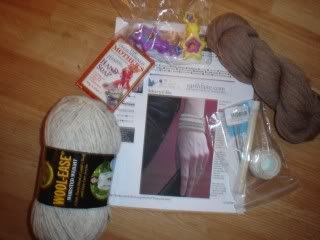 Here lies the most itchy yarn I have ever felt Bartlett yarn, besides peace fleece! I must saw peace fleece is almost tolorable...I was going to make the HG sweater with the snowflake boarder with this, but it is sooo itchy.. it is suppose to "bloom" in the wash, will it soften up too? This is definatley fr outerwear! like Rouge? ;)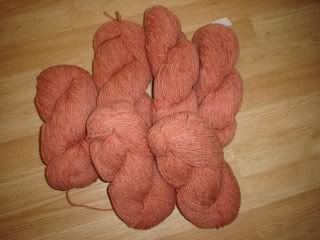 Here is my package from y holiday cheer swap partner.. A great little hand made ornament for the tree! Came in a nice package with a recipe for chocolate truffles!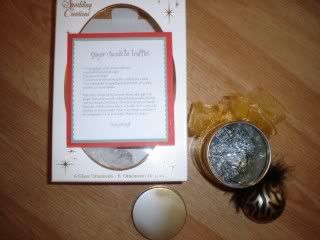 Thank you Mandy! I have gotten two sets of stitch markers from my pals.. these are from mandy..The other pair is in my stash being used at the moment :)
So there I finally posted some pics.. Now I think I will do
this
for the
Norwegian KAL
I am in.