What's a girl to do?
So here is "my so called scarf"...I am officially in love with Manos!!!All I have to say is YUMMY! This is colorway #111..Notice the pretty rosewood needles I finally bought myself:)


Here are my projects on needles...Last night I started another christmas present its on the far right on circs..I am using noro and it will be a felted purse by the time I do my damage ;) The rest are the socks, notice all the heels have been turned! The hourglass sweater is still on the needles I didn't have it in me to pull it back out! have to finish by christmas!!!


I was never a big scarf person until I learned to knit. You can imagine growing up in LA, MS, and TX...it really never got cold enough. Here are some beautiful scarves I plan on wearing this winter.

So this is the new coat I want to purchase to showcase my pretties! LOVE this coat but it is sixty bucks! Where am I gonna come up with that on a whim?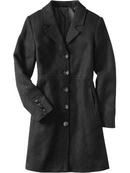 Here we go ladies, Yes, those are world series tickets and yes we sold them for a profit. I really wanted to go, but my husband talked me out of it.. the tickets were standing room only and I am kind of short and I have a bad back..


I am torn though.. I want to get some yarn from handpaintedyarn.com to make "Boggie" from Knitty, and some more wool for felted purses... so what do you think I should get? The coat... or the Yarn?????
This is a super quick post, LSU just won (sorry wendy) and the astros just lost :(... off to bed....