Somethings A'foot!
Hey everyone how is it going? a lot has happened this week, and I had planned to mention a ton of things in my next post! Well, forgot most of it.... Seems like the only thing that sticks in my brain lately are the tangible things :) I have a serious case of Mommy Mush Brain! Here are my Socl Pal's Sock, a work in progress! There are plenty of mishaps in it... luckily there are mostly in the sole at the heel..kept getting really lose stitches! One mistake isn't too noticible at first glance but my middle line is off center for about 1/4th of an inch! I couldn't bare going back so I compensated. Without further ado.......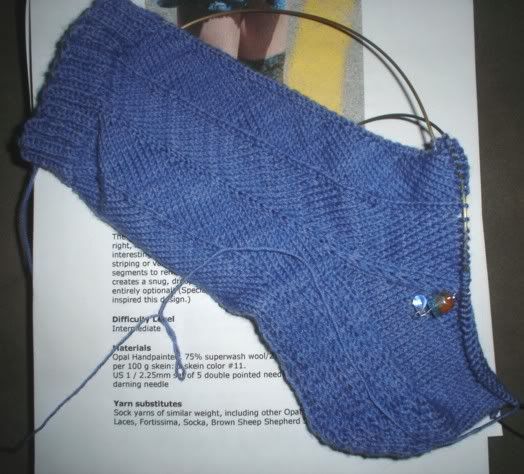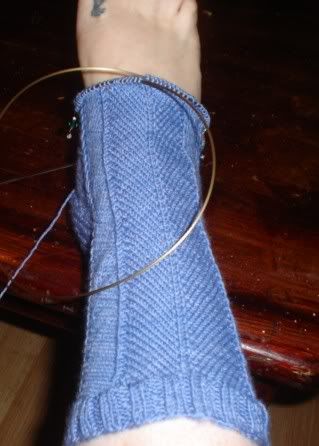 A stash revisted
! Notice how I am focused on Lace and Sock yarn! This is purely yarn porn with no apperent purpose other than a mom's pride:)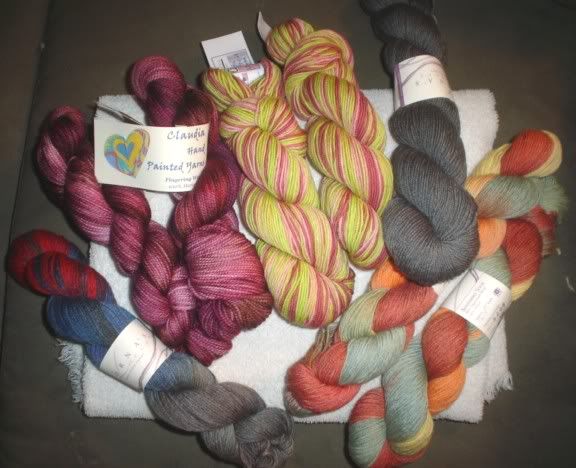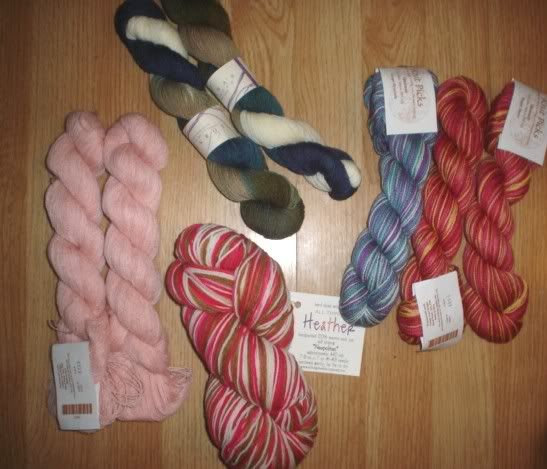 Last but not least we have a new pattern that I am making up as I go for a quick knit pair of STR sock for the twin sis! I don't like the back of the low sock but the front rocks my world! Lovin' that purl and slip stitch combo!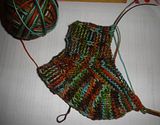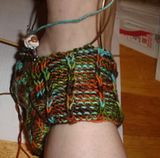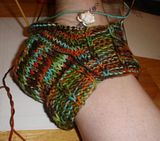 No news about Chris yet... Thank you all for your concern and well wishes, means a lot to both of us :)
I got My postcard from my swap partner in Lolly's Project Spectrum! it is Laura fro Affiknitty itsn't it pretty? I LOVE IT! I it is hanging on my refrigerater right now :)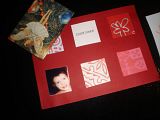 New blog discovered! I was looking up jaywalkers on other blogs and discovered this lovely woman who never has any comments! very surprising with her talents! ;) Make sure to stop by her blog and show her how nice we all are!
http://scrappyknitter.blogspot.com/
Have a great week!