Answer post and more! added
Look at the bottm for a new yarn addition reieved in the mail today!
Here ya go fearless leader ;)
1. What is your favorite season of the year and why?
Fall. Let me explain that...Winter in the south is like the fall for the rest of the country. soooooo? Winter ;)
2. Summer is hot. What do you knit in the summer?
I have been knitting socks and Lace, and short sleeved knitted shirts.
3. If money was no object.....what would you buy at the LYS? ha ha ha! you asked the wrong person! I have been on a yarn diet and I have been listing my wants and needs! Isn't it all NEEDS when it come to yarn?
*Rowan Everything! Dk Cashcotton to make a slightly fuzzy sweater,
*Duchess to make oceane,
*opal silk sock yarn,
*forgot the name of it but some bulky tape yarn they have in there to make the IK tank top,
*Malabrigo of course!
*Hand maiden sea silk galore!!!!!
Should I go on?????
4. What are some activities that have become family traditions for your family?
You besides eating? ;)
We always have weekend parties, it could be a football season or anything, we celebrate it and brings snacks! There are about 20 of us so we fill up someones house about once a week.... I love it :)
Umm, card games too. poker and rummy.
5. What is the weather right now?
eeeewwwwww! it's the Gulf Coast, its hot and muggy! you know the Enuit's have 20 different words for snow, we have 20 different words for humidity!!!!
---
I taught class again last night! Oh man thats alot of fun! I really enjoy my classes. Now I am encouraging everyone to take the "knitting in the round" class so I can have them back in my sock class next month :)
---
I have been knitting like a demon this week but I can't show any of it to you :( I am finally going to start my Claudia Handpainted socks this weekend in my own pattern (I think?) so I will share pics with you next post.... And when I am done I will link a pattern too.... this ones free ;)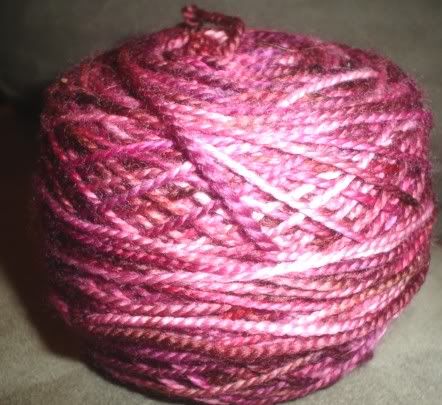 oh wait, what came in the mail today? My rockin' Sock Club package! yeah! It came with a little temp. tatoo, too cute!!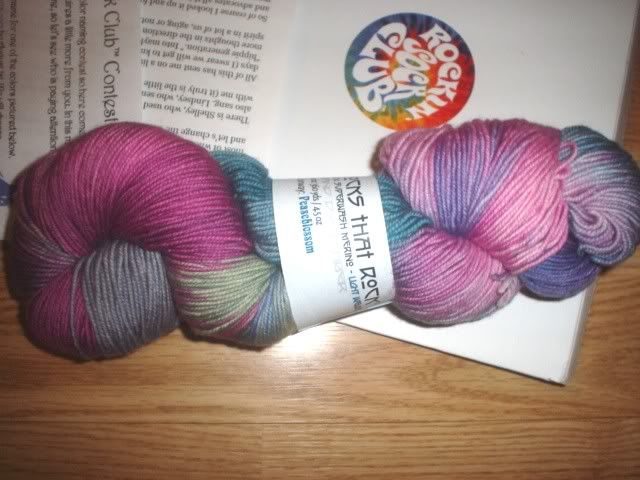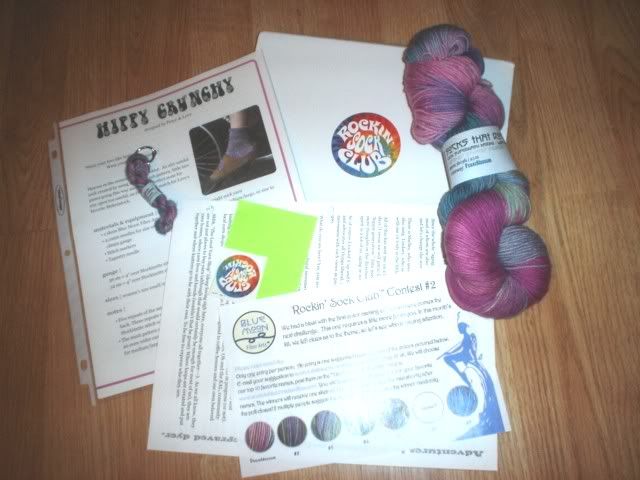 ---
My best bud
Jenn
went to Monterey with her family last week and was kind enough to pick up some awesome salt water taffy for my mom and me! wooo hooo Jenn, Thanks girl! You rock ;)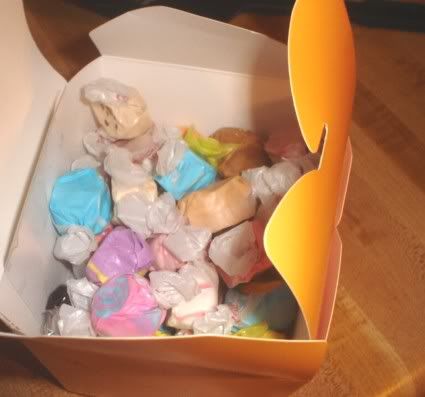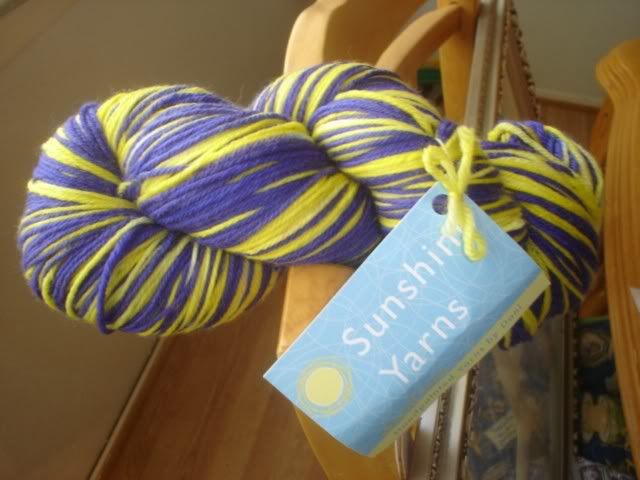 I got this in the mail today from
Dani at Sunshine Yarns
! I love her colorways and asked her if she could do self stripping yarn in LSU colors for football games and parties this fall. She dyed it up and sent it... I need to get started.. there is 570 yds to make each of us a pair of low cuff socks! yeah! I am so excited...
Thank you
Dani
,(click her name for her blog) you rock woman!