Post something else!
okay, brief discription of pics..... Self Striping yarn.. imagine if you will ;)
Plumeria
Orchid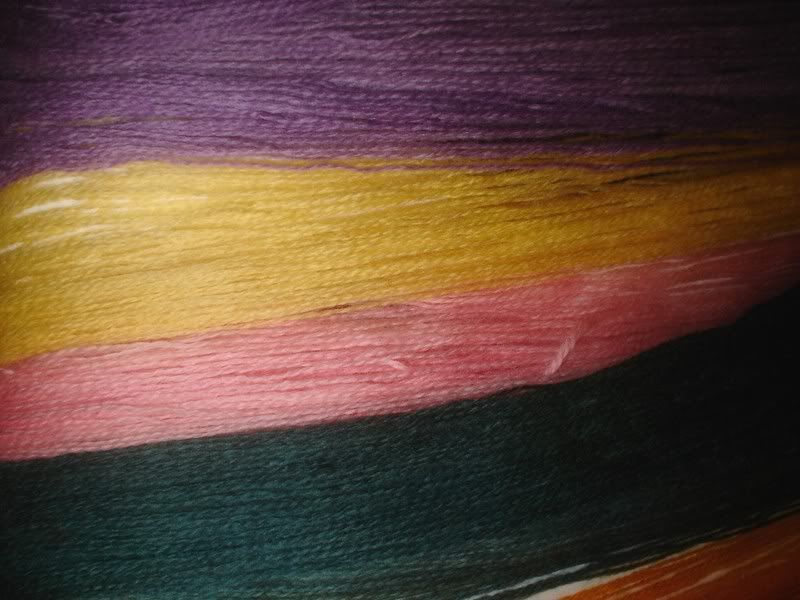 Panama Purple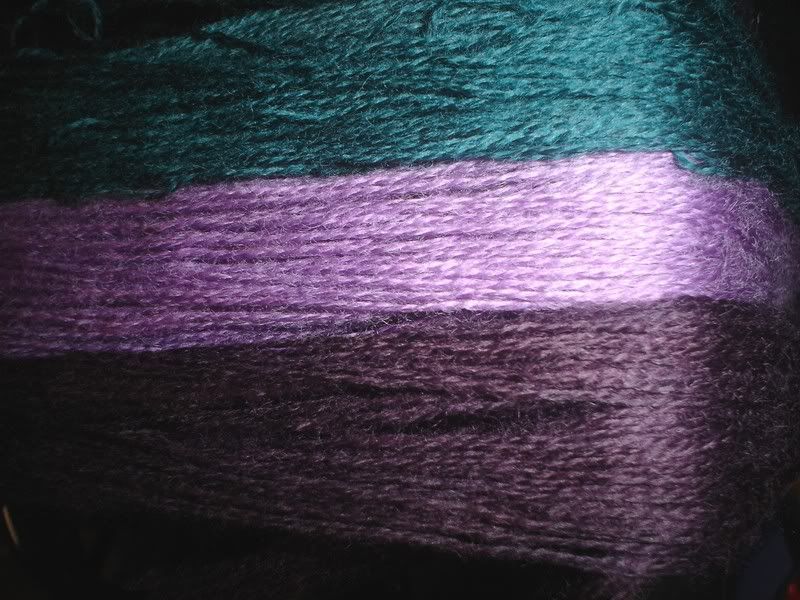 Fall Leaves (minus the green)There are so many colors in the varigated I had to limit the colors for self striping.... bye bye green!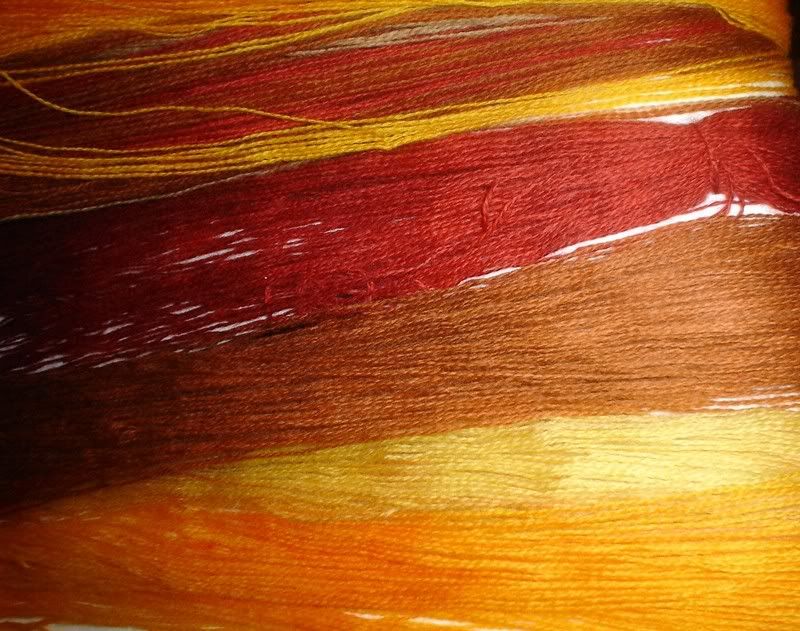 I had an order from a retail store in Canada and she wanted all self striping yarn.... It was a lot of fun, and kept me really busy. Christmas knitting !!! ACK, who has the time?