Crocheted Steeks 101
Okay guys I learned a new skill! hehehe... this only perpetuates my love of knitting in the round to AVOID SEAMING! (yuckers).....
Make a few practice swatches before you try your "luck" on the real thing!
Make sure the the two rows that you will be steeking are in St. stitch so the stitches aka "V's" are very obvious. here we go!
slip crochet hook in casted on (or bound off) stitch ("V")... place your slip knot on the hook and then pull it through that stitch.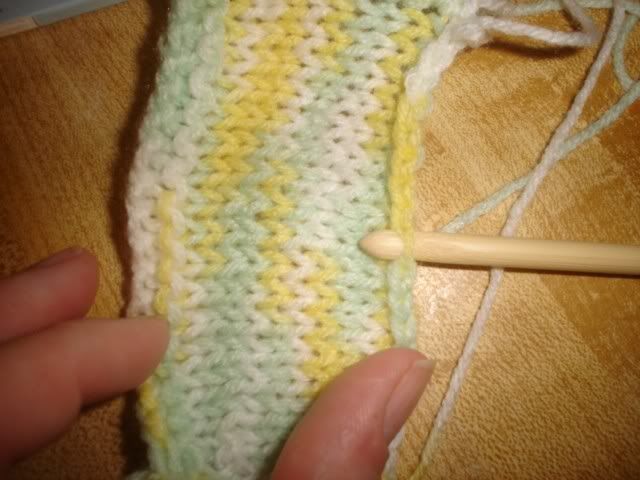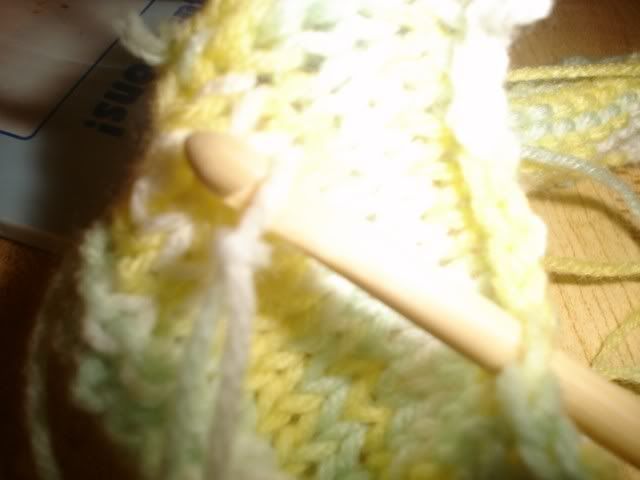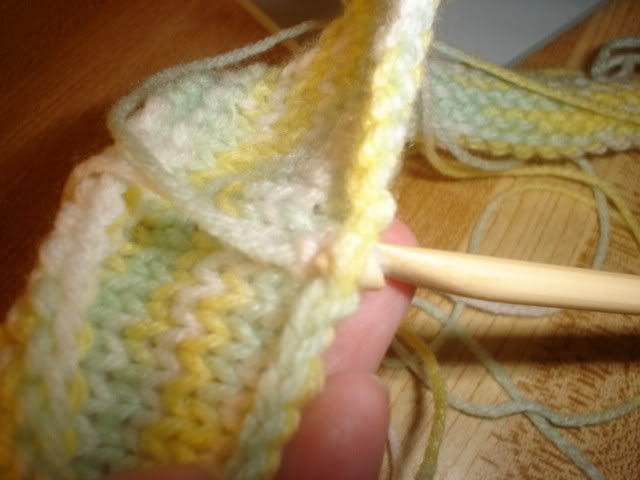 Now go up to the next stitch (or "V")and stitck your crochet hook through both legs of it...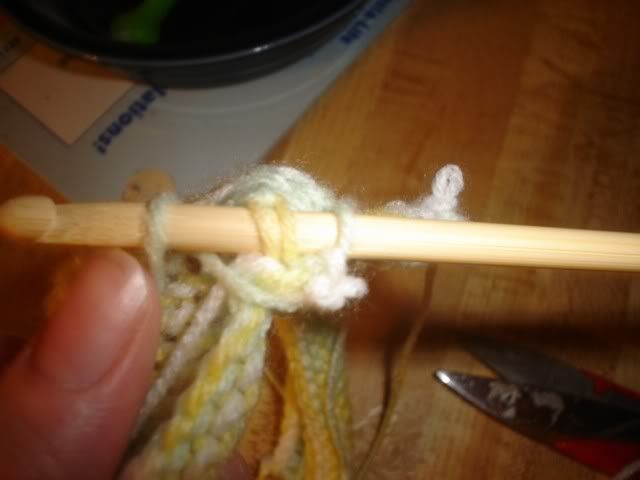 Now wrap the yarn around the hook...
Pull it through the stitch legs and the slip knot...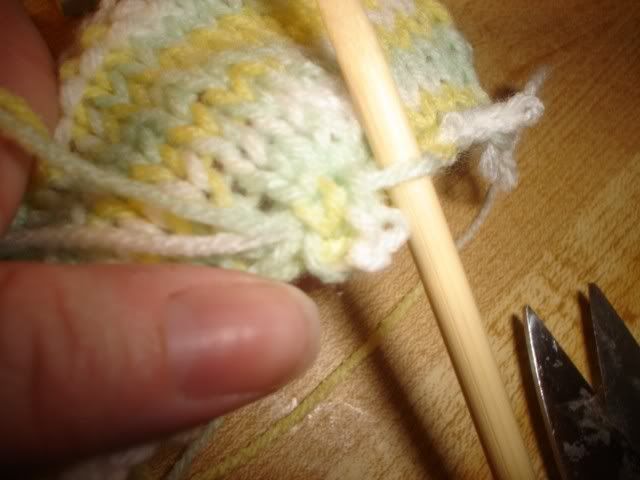 now you should have just one loop on that hook right? and a crochted slip stitch on your swatch... right?
Now go into the stitch ("V") above and repeat the process of wrapping yarn and pulling through.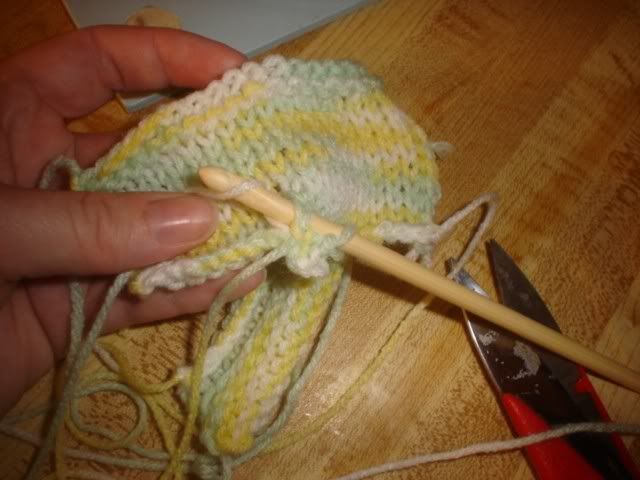 Go all the way up to the other casted on (bound off edge) stitch in the same vertical row... you are going to want to work that one as you did all the others.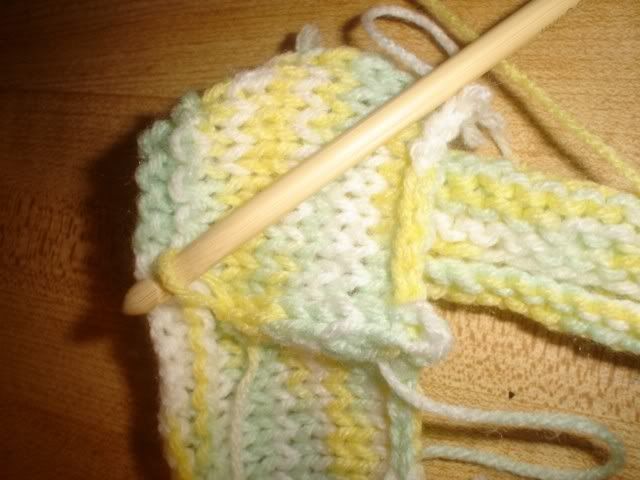 Then wrap your yarn around the hook without entering a stitch and pull through cut yarn and stick tail in loop, pull tight to bind off your crochet work.
Repeat this exact process for the row of stitches ("V's) next to the ones you just worked... the only thing that should be seperating them is the "bars".... this is'nt the best pic below... but you get the idea.. you would want to work the next vertical row.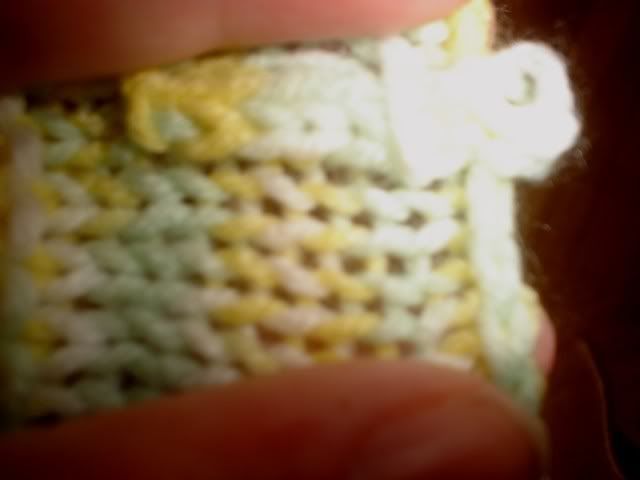 When you finsh the second vertical row then you will cut those bars... thats the only thing you will cut! the bars holding the crocheted stitches together.... The crochet slip stitch will hold all of your work in place without unraveling ;)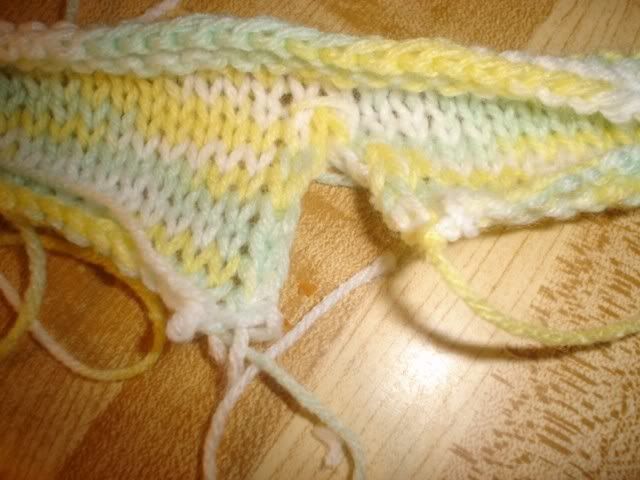 any questions? I explained it as best as I could with the pictures. I hope to teach this after the holiday season at my LYS if there is a demand for it? We will see!
useful link on the crochet slip stitch
good luck! and I want to see your swatches when your done ;)