A cold fronts here GUMBO!
Growing up in Louisiana my family always celebrated the seasons first cold front with a big pot of chicken and sausage gumbo.... I really didn't know how to cook much of anything when I left home and got married.... but, the two things I did know? Potato salad and GUMBO! When I woke up this morning there was a chill in the air and a crisp cool wind...... hmmmmmm,
Gumbo Season
!
My friend
Jenn
has been asking me the recipes for years, so I decided to go ahead and take you step by step through a family tradition!
Needed!
2 pound sausage (hot link, Earl Campbell)
3 Large bone-in Chicken breasts (remove skin all, debone 1 of the tree breats)
1 small clove of garlic minced
2 teaspoons of Tony's (see pic below)
2 packs of frozen pre-cut mixed Onion, celery, and bell pepper (known as the triliogy of cajun cooking) I got them frozen cut and pre-seasoned...
2/3 cup of oil (roux)
2/3 cup flour (roux)
Rice
Gumbo File
Make Roux first..... Combine oil and flour and mix in pyrex glass (microwave safe)measuring cup and put in microwave for 4 mins. stir heat again for 15 seconds (several times) until it is dark brown, but NOT BURNT like the one on the right! (see picture)
I use to make roux the hard way and slve over a stove for an hour... not anymore! ( i prefer light rouxs, feel free to get it as dark as you like w/o burning....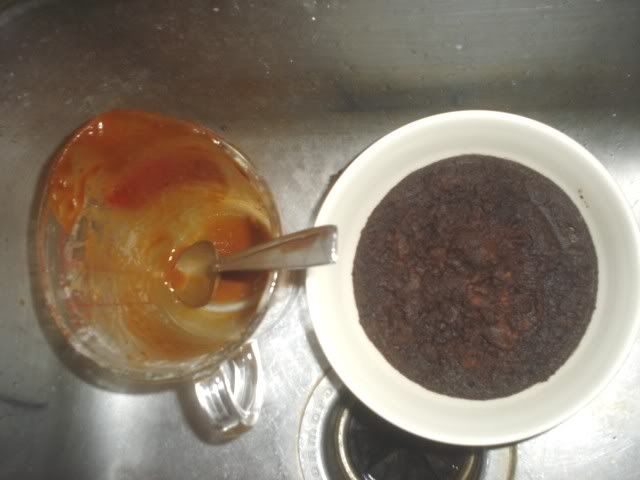 While your roux is heating put vegies in pot to cook down..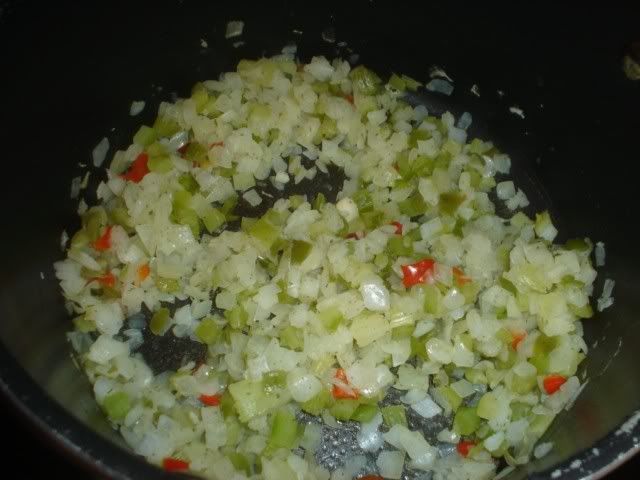 When roux is ready pour it ontop of the vegies (watch out for splatter!) Add 3 stadium size cups of water to the pot and bring to a boil.... (just fill the pot a little more than half way to have room for the meat.....) Add the garlic and tony's at this point...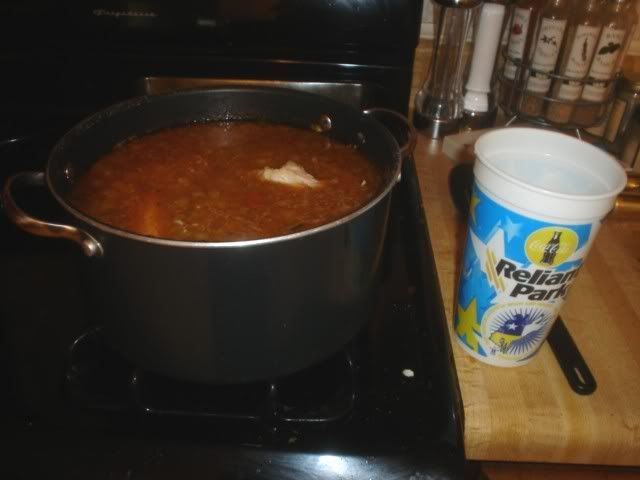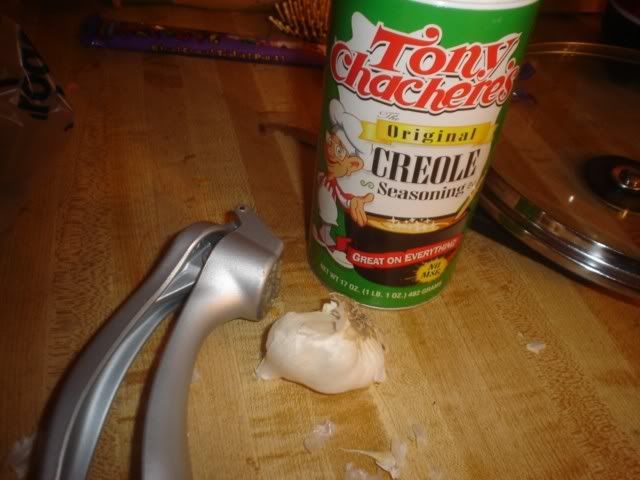 Lower your tempeture to a simmer or light boil and add the meat, Chicken breasts first!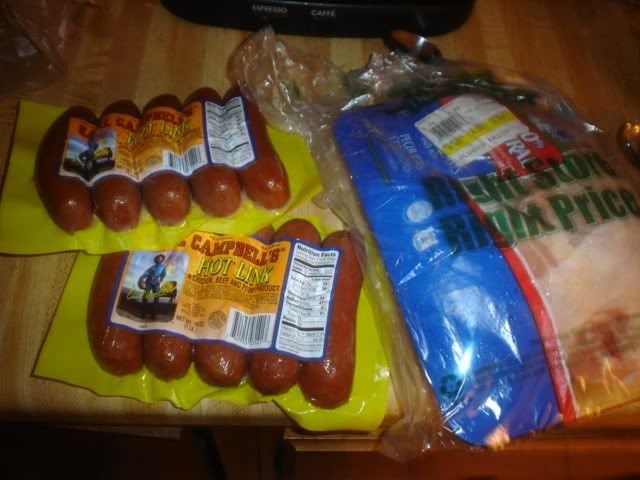 Can't fit all the meat? let it cook down an hour or two then add the rest of your sausage.
Skim oil and fat off the top, do not be surprised if you get almost a half of a mug full of oil and fat! dispose of this nasty stuff... yuck!
Whe ready to eat, prepare rice... por gumbo over rice in a bowl, sprinkle with file! Enjoy.
BTW I HATE RICE! So for the very few other people in this world that hate rice, this is an excellent recipe for you too!
Notes:
Remeber this is an all day event.... you ALWAYS want to start a good gumbo around noon if you want it for dinner. The chicken should be peeling off of the bone and thats when you know its ready :)
Questions:
how do i get my roux the right color without burning it? Practice! you just have to get a feel for it....
Does my gumbo have to cook all day? Yes, if you want it to have the great flavor.
Can I make this in a crock pot? NO! I did that once and it tasted like crap! ;) threw out the whole batch!
What the heck is File? It's a season that comes sassafrass... trust me its good ;)
Next are Crocheted Steeks Promise ;)