Hello? Anyone There?
This is me at my blogging worst! I have not posted in awhile, nor have I kept up with any of my bloglines. I am ashamed and humbled, and my only excuse is pure lack of time during the rush of the holiday season! Do you forgive me? I am more embarrassed of the fact that I haven't kept up with any of my favorite reads! New years resolution? Keep up with my Blog Buddies Better!
I had received some lovely seasons greetings cards from several of you, Wendy, Audrey, Brynne, and Jennifer (Nyxxie) to name a few.... I on the other hand didn't send out any holiday cards this year, nor last year... Actually I haven't sent out Christmas cards since Hillard was born.... Maybe I need to make a Resolution to be more aware that people might like to get a card for the holidays from the Kerth family?
I knitted a few gifts for the holidays, and only got a few pictures in the rush of things.....
A fancy washcloth by Fiber Trends. and A shwalette with beads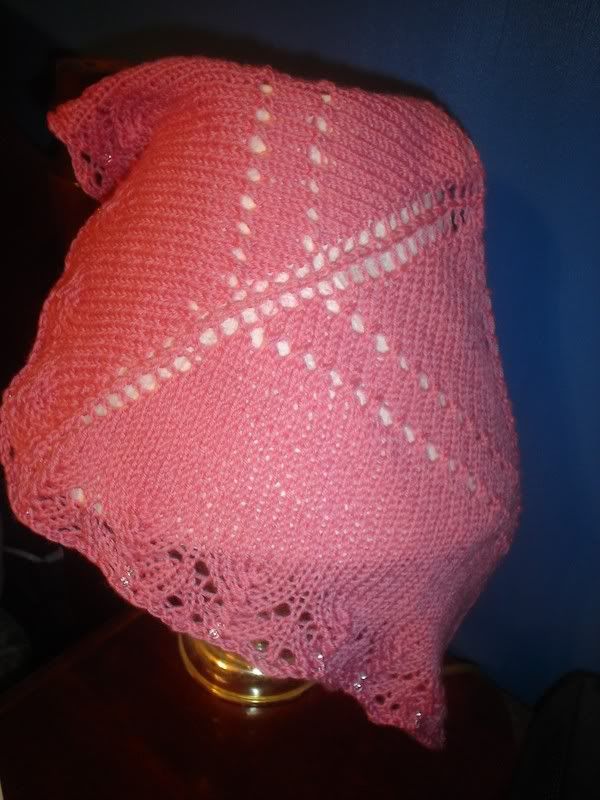 A kertchief
, using the sock yarn I got from my swap pal Cherryl.... Thanks ;) Look there are beads at the end!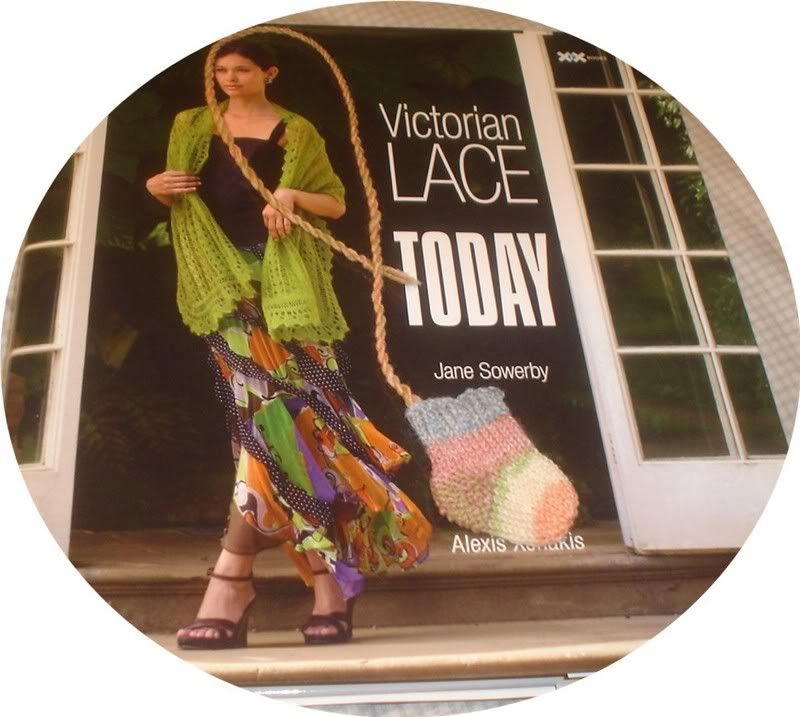 The Victorian Lace
Book I bought for myself! And look what came in the mail that same day; a
hand knitted bookmark from Audrey
! It really is cute and was the perfect holiday gift, I used it immediately....
I have 6 weeks to get two baby blankets done... Think I can do it ladies? Got any quicky patterns to suggest?
---
Great parenting news!
We took Hillard and Brandon to the zoo for Hillards 6th birthday.... And Hillard walked next to us the entire time! I never thought this day would come! He didn't have to hide away in the stroller! Of course he tried to wonder off a few times... but we would lead him back to us with gentle encouragement... Can you beleive it? We are so excited.... Now we just have to get him noise eliminating ear muffs and lots of Public apprence practice ;)
---
Business is doing well
, I have to admit I thought the Holiday Season would be slow, but I got 3 big orders the Friday my kids got out of school for the Christmas break! I freaked for about 2 mins.... then got my stuff together and I've been working my tail off. Here is a pic of one of the orders... Its 100% Merino Jagger Spun Lace... I enjoyed working with it and I think it turned out beautifully....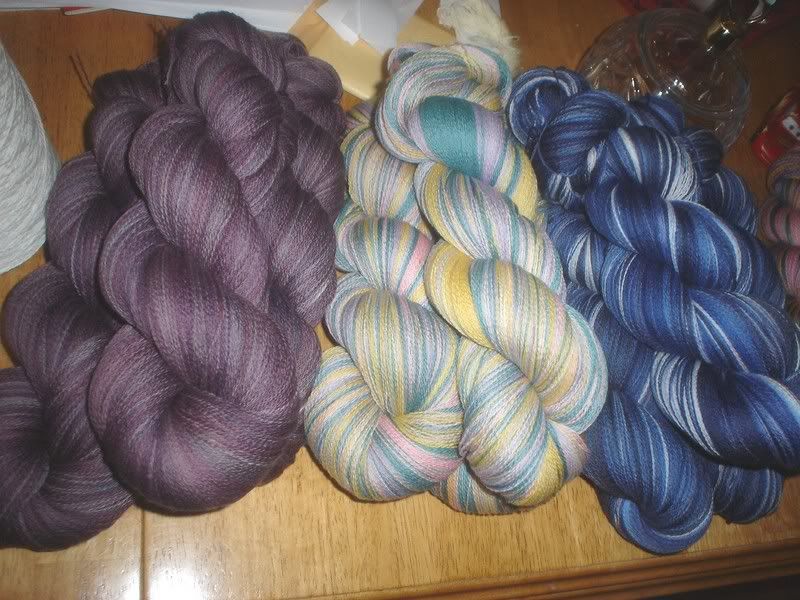 I sent more Self Striping to Pickupsticks.ca ; AND start looking for Mama Llama Yarns on Kpixie.com soon ;)
---
Contest!
New Years eve marked my two year anniversary of knitting! Yep thats right I taught myself on new years eve two years ago! Just answer these questions by looking at the history of my blog to be entered to win your choice of either Mama Llama Yarn, or some STR from my stash... Up to you ;)
1. What was the first project posted?
2. What was my first sweater?
3. Name something that I have made for my husband ,Chris.
4. Bonus, Who is my very best friend.... and do you know her blog? If you answer this I will give you an extra prize!
Okay LB answered them correctly so she is getting some goods ;)
The rest of ya, tell me what months these 3 items were made and I will add you to a drawing for more prizes! Happy New Year!
Ya'll take care.... And I will be back to reading your posts next week ;)