OUCHHHHH!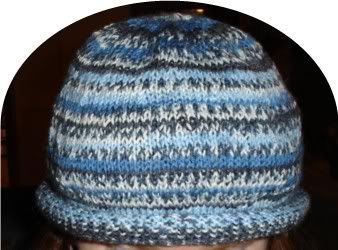 Used: Elann-Harlequin "Sock it to me"
16" Circs and dp's Sz 3
What I learned: How to knit in the round with dp's
The double pointed needles that I used to finish up the hat gave me a splinter!!! Can you beleive it? Well, the important part of that sentence is FINISHED!!!! Yes it was made with love and a little touch of blood He He He. That was the first time I used dp's and it was a good introduction, can't wait to start those socks today:)!!!!!