The gift of friends!!!
These are a few things i have received over the past couple of weeks from RAOK and from Jen!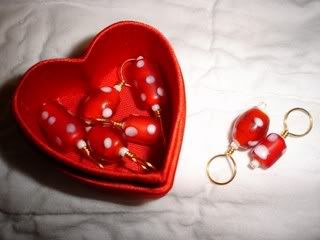 These are so cute! I am using them already. It was a great mother's day gift from Jen, and the yarn below was included. The yarn is 500 yds from a seller on ebay named twinkletoes? Anyway it is pretty awesome sock yarn don't you think? the stitch markers came from ebay as well her name is seahorse designs.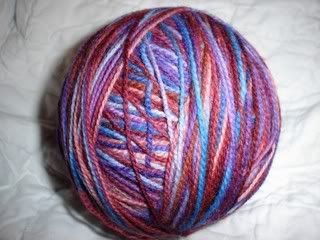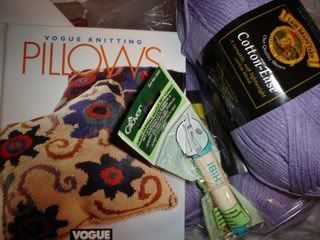 This is a Pacakage I got from Yarnmaven! She included a book and Chibi's along with the much needed cotton ease!!! Thanks Yarnmaven!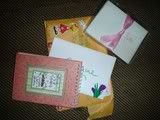 These are previous Raok's that I got awhile ago. I am using some other stuff that went along with these gifts so they are not shown in pic. The pretty cards wrapped in a pink bow came from Romy. The note pad came from becca, and there was a breast cancer awareness bracelet added but i am using it:)
I also got lavender sachets from marina that are not present in pic because they are stashed with the stash!!! They smell Delicious!