Progress and New hobby!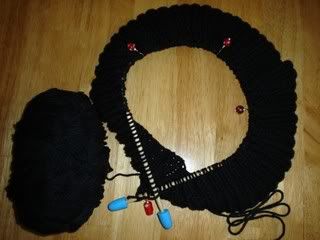 My Tempting is going well, I have been busy with the kids and tend to crash at night instead of knit:) I suspect it will be done in the next two weeks. Here is a close up below, notice the beaded stitch markers.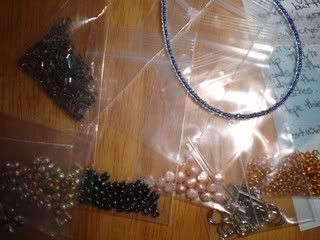 Here is the RAOK that I got from "knits for sanity". She and I are signed up for Bead it Two and I look forward to using all the goodies that she gave me. She made me this really pretty blue anklet shown in the pic. I wear a lot of sandals so I will get good use out of it:) It is soooo pretty.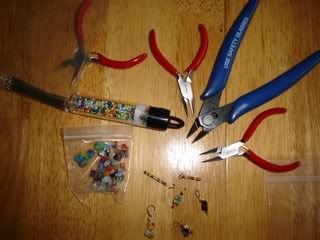 Got these tools on sale! They were such a steal at 50% off! I stated making my stitch markers with these beads and head pins. I am still waiting for my split rings to get here.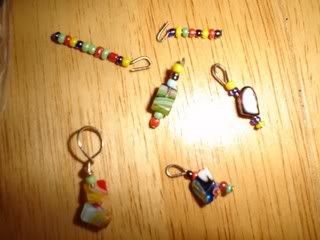 Here are the stitch markers I have made so far (minus the split ring). I even tried to bend the head pin to make my own loop and it fits a size 8 needle, on the botton left..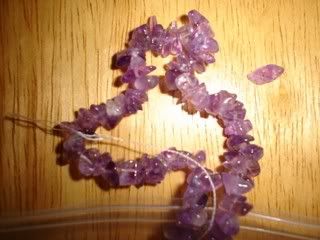 I purchased some Amethyst to make some earrings. It is really pretty.
Everything has been going okay around here. DS got out of school for the summer, he will be attending summer school though. The 3 month break is too much for the austic kids so they get to go in the summer. Brandon's party went well, just family. Of course he made a complete mess and we got loads of pictures!!!!