Good News and Bad News!
Good News: I purchased a new car for my college grad! It was meant to be a surprise but I got jerked around by the first dealership, and finally went to Saturn yesterday and I left with his new car! He was so excited when I pulled up in the driveway. The beast will be turned in tomm. night as a trade in, we are gonna miss him the bronco was good to us!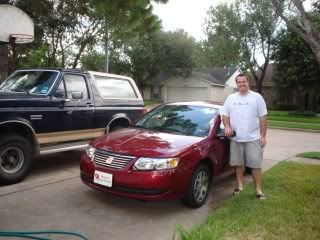 Bad News: I had to frog my second kool-aid sock this morning,,, time of death 10:20 am central time :-( I will get busy tonight and do the cuff before bed.


Good News: Went to LYS and Bought something very special for myself... Lorna's Laces Hevan in colorway Goldhill. I love this color!!!! I was pacing the floors looking for yarn to buy and I am a sucker for LL, so I asked if she had it... she said "we just got a shipment it's in the back, I will go get it". A couple of us went through the box and I saw Vera, love that colorway too. and then I saw it!!!!! I Knew I had to buy it!!! yep, I shelled out $$$ for this but it is worth it, here are the pics!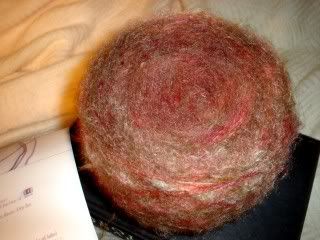 Fuzzy Wuzzy was a bear:)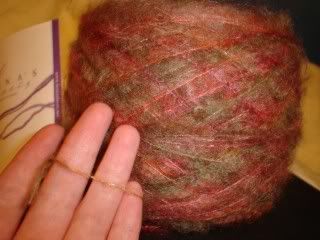 Muhahahaha! It's all mine!!!!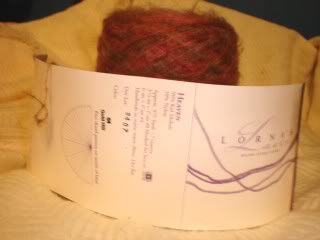 975 yrds of bliss! I will make many things with this instead of just a single shawl, gotta make this hevan stretch! Sorry it has been so long since my last post. Hillard started school on Wed. and I just had time to work on OSW this week not much else.... so i really had nothing to post about! I was too tired to go to my knitting group, now ya'll know I had to be TIRED!
have a good week you guys