A whole Lot of Stuff!
This is my One Skein Wonder! I hate how the left side looks funny compared to the right side. Icky! Can you guys see that? Is it going to be a problem? This is the reason I hate working back and forth one side always looks a tad different!!!!!


Pretty color huh? My friend Amy Suggested the Jo Sharp it was on sake here.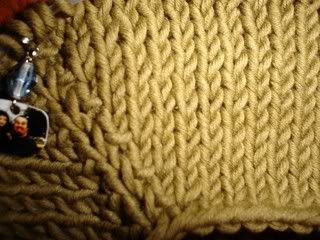 Okay, Here are the socks in all their glory and displayed on my ugly tootsies! sorry the pic is so bad... the camera kept moving!!!! You might notice that I switched to the Magic Loop method to finish up...Gotta say I LOVE IT!!! some how all of my ladders have disappered and I wasn't even trying to keep the stitches tight! I can really see why people love this method, it is twice as fast and like I mentioned before, NO nasty ladders!!!!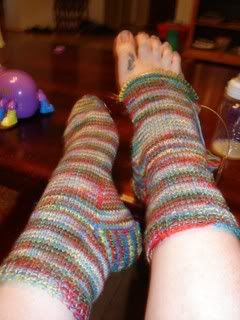 I was running to the mailbox before a big thuderstorm came nad what do I find? A package!!!!! Dani from knitting sunshine sent me a dyable yarn and Kool-Aid!!! Well, the following pics show how fast it took me to give dying a try! I ripped that poor package apart, it didn't have a chance:) Thanks a billion Dani.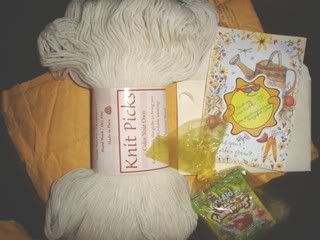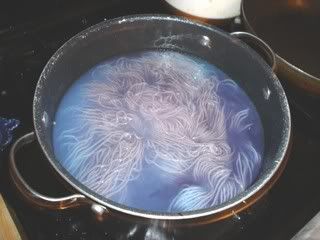 There we go it's in the pot!!!!! I put to packs of blue and then just sprinked a grape on top after the yarn was added for fun!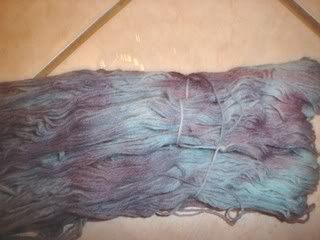 This is the yarn straight out of the pot just washed! I think I like how it turned out. I am trying to decide if I want to try again with darker colors???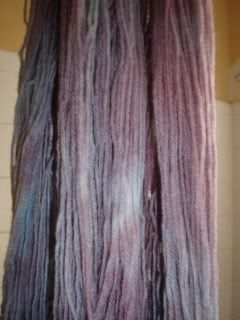 This is the yarn dried. It only took over night to dry!!!!!
Thats all thats going on, I have knitting group tonight! Yeah!!!!!!