What a Wonder!
One Skien Wonder
Jo Sharp Desert Garden: Latte Sz 8 and 5 needles
I kind of put this easy knit to the side a couple of times so it took me awhile to finish... I love this pattern I WILL be making lots of these with different yarns! So I have a FO folks, just finished this puppy up a few moments ago... I did the sleeves last night and the ribbing today and tonight! so here it is......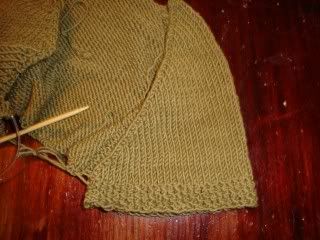 Sleeve one, seed stitch? done!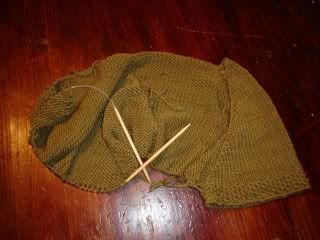 mid stitches tied off? done......


Second sleeve seed stitch? done...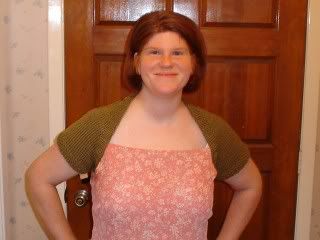 Please don't mind my icky hair! i was wearing my PJ's and decided to put a dress on for the photo op. I don't wear dresses very often!


The back! Yes I have a little posture problem sometimes. In this case it was purposeful, wanted you guys to see the back:)