Spread Knit Love
FO!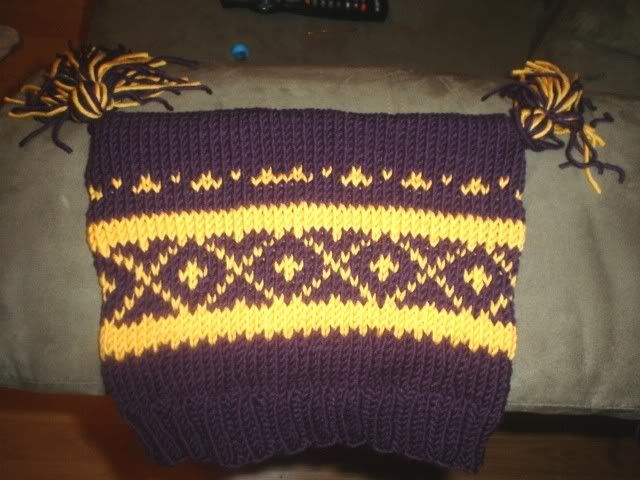 In honor of my new obssesion of colorwork knittng Keri from Knitty Gritty Thoughts and Jenn from KnitWit Momma and I are doing a mini KAL! We have each others emails and we will email progress pics, questions and concerns about every other night on the project until we are all finished! Fun, Fun, Fun! Wahts the project you might ask?
Manresa
... Except Jenn is altering it to be a large headband. Here is my yarn from the stash!
I went to teach my class last Thursday night, lovely group of ladies once again, and I was asked to do a shop sample of Debbie Bliss Pure Cashmere! Cheryl didn't have to twist my arm ;) Here is a progress pic of it... The pattern is simply called Lacey Scarf.
I finished it this weekend and of course didn't take a final photo :(
On the business front my stuff is up on Kpixie and I am pretty excited. I don't think that thrill will ever die.... It's the small things in life that make me giggle with joy.
I am really excited to announce that Mama Llama Accessories will have some yarns availble from the dye pot very soon! I have been wanting to dye yarn for a very long time and finally bit the bullet... I purchased supplies and finally opened a business account at my local finacial institution...So Here goes nothing! Wish me luck in this new addition.
My International Scarf Exchange pal contacted me, and I have contaced my pal... She likes bright crazy colors, soooooo, I was thinking about the Short Row Rib Scarf from Magknits.com.
I am waiting patiently for my Lace Swap package and final SP8 package to arrive this week! i am sooooo excited ladies! Stay tuned.....