Audience of One
Or maybe more? I was so excited when I started knitting these socks I just had to do a quick mini post to share it with you guys!
You remember in the last post I was commisioned by the folks at Yarntopia to create a pattern for the Sweet Feet Bluebonnet? Well, after 3 tries I came up with the perfect pattern! I'm further along than these pictures, I'm about to divide for the heel.
And trust me these pictures do not do the real thing justice! yummy socks!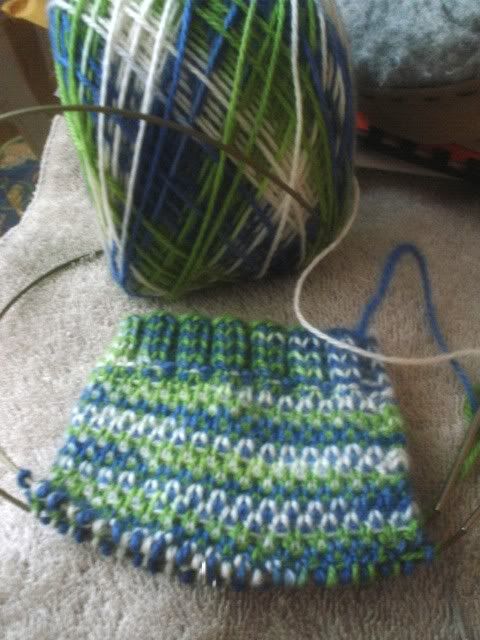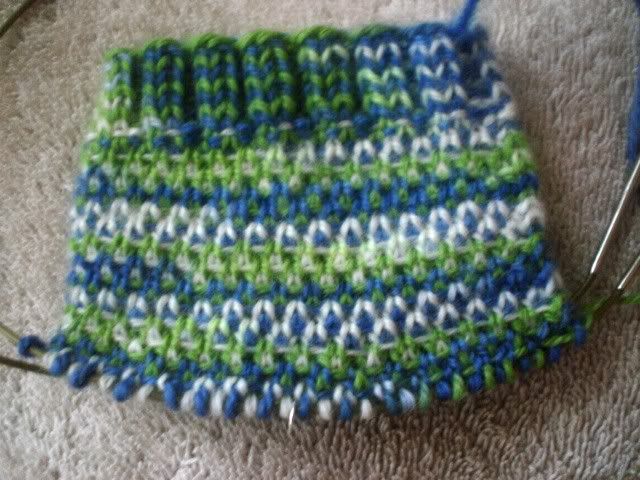 have you ever not checked your bloglines for 3 days......and regret it, I'll catch up ;) love seeing what y'all are up to ((huggs))
I have made some really great friends through blogging! I got a personal email from Black dog Knits(aussie blog)with tips on potty training *thumbs up*... And a surprise phone call from Wendy at www.Catknits.typepad.com... Thanks ladies i appreciate the special attention ;)
catch ya in the funny pages......