My Pretties!
Okay, I am well aware that this is supposed to be a knit blog! I promise more knits to come later this week! Honest! Here's what I've been up too..
New Mama Llama Web Page
I was awake for about 24 hours creating this!
Thats right Mama Llama has an official web page!
I also started a sock and lace club..I've always wanted to do that! Go check it out here.....
New Colorways
So let's get my latest dyeing session out in the open... Theme? Tropical Flowers! (and I threw in Fall Leaves, and Winter colorways in there too ;)
I am VERY PROUD of this batch! I really worked hard to have less of a "flop" than last weekend, and I think it is pure beauty! The solids are not pictued her... still drying ;)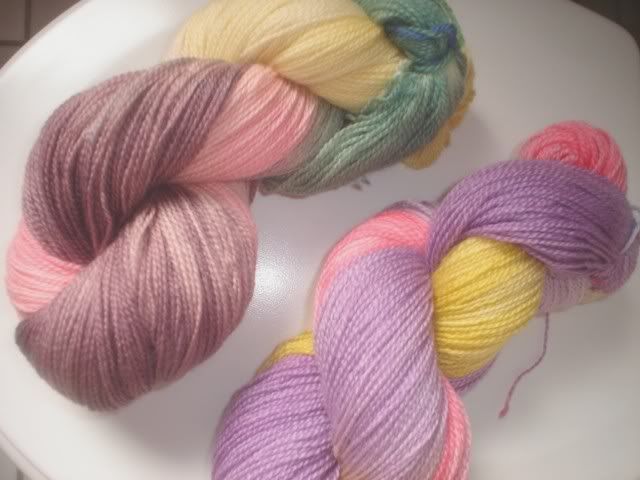 Orchid (left) Plumeria (right)the colors are richer in real life... this pic came out pale...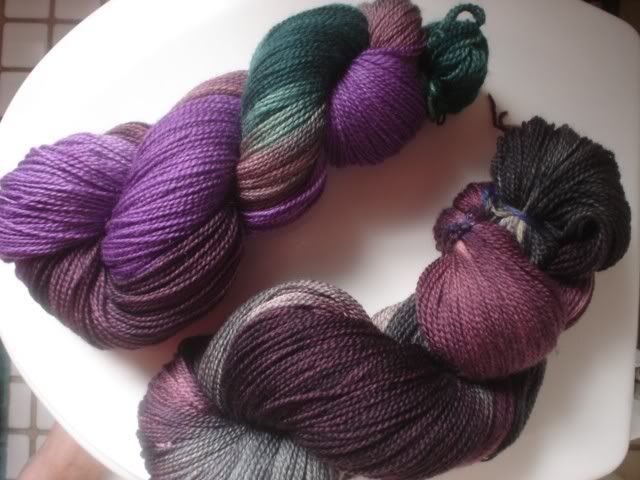 Panama Purple(left) Winter(right)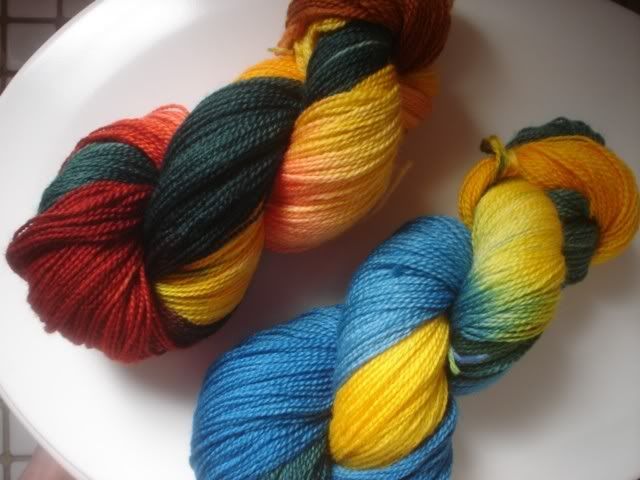 Fall Leaves (left) Bird of Paradise (right)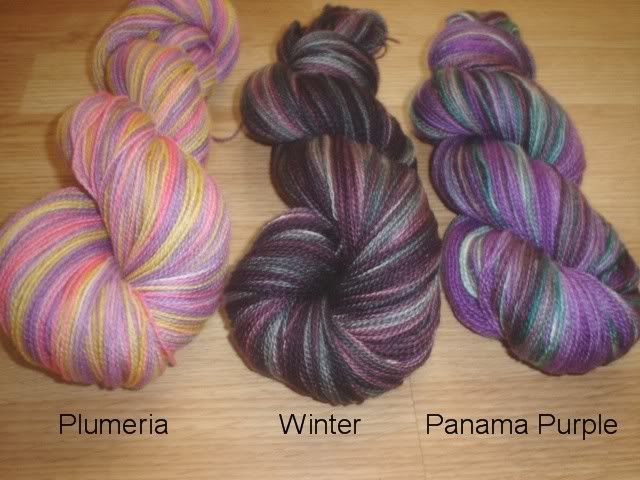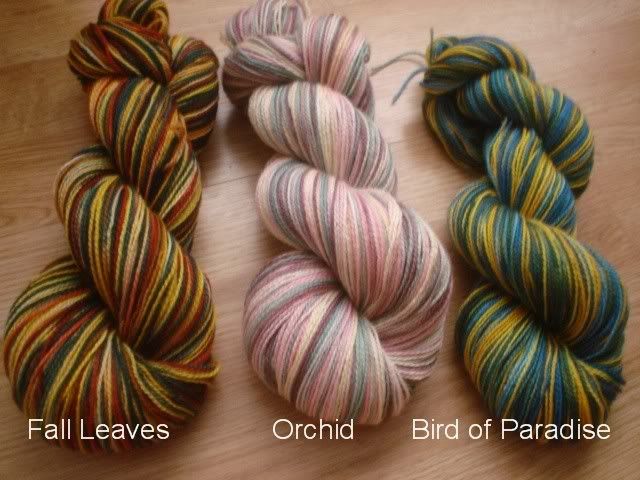 I have several in each color available. I will have them up on my Etsy shop by Monday afternoon! And better pics with close up.....
Remeber the last batch? I had test knitters for most of the colors and here is the progress of one of them ... Look at
Angelika's Blog
to see how they turned out! FUNKY SOCKS!!!!!!
And look Brandon is wearing boys clothes now! they will shrink with a wash or two ;) No more shopping in toddlers for us anymore! (a little sad about it)