Look how they came out, Contest!
Updated with Alpaca Pics below!Read about contest at bottom of post
Some people commented on the previous post that they thought the last picture of that post was my yarn dyed up. nope, not true it was Brooks Farm that I purchased weeks ago to make Clapotis.....
Fresh from Mama's Dye Pot!
But, here is the yarn I dyed up on Friday night....not bad for my first batch right? I think I may have a knack for this sort of thing ;) I will put them up for sale on my Etsy shop this week. I plan to make more in the same colorways..... These are the 450 yds. fingering yarns, the 1250 yrd. alpaca lace is still drying....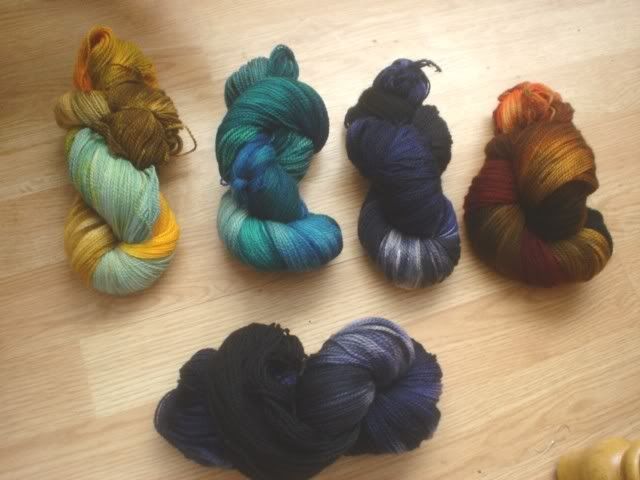 All 4 of the colorways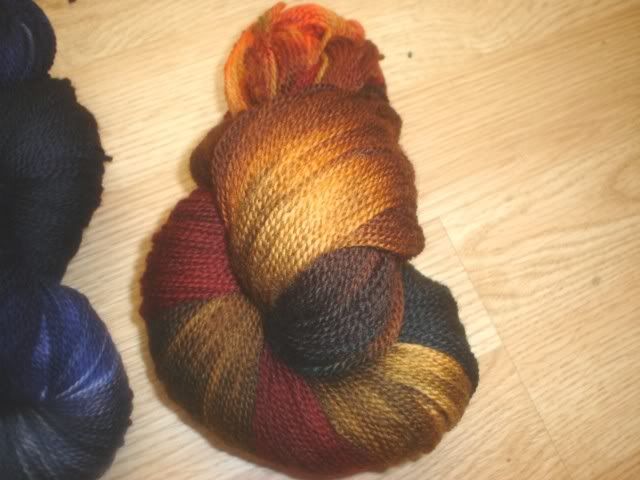 Land (Earth)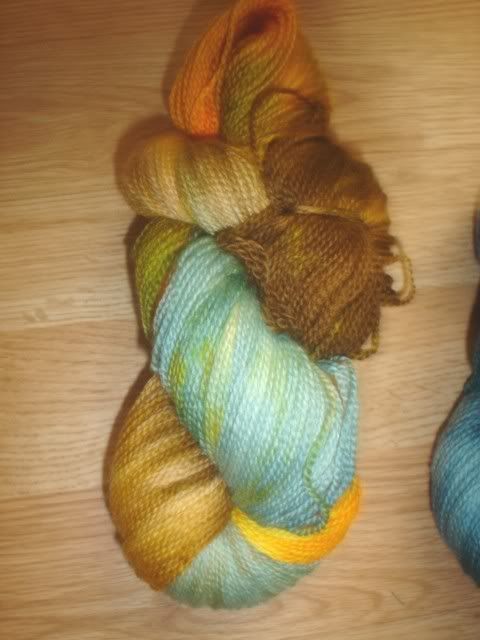 Day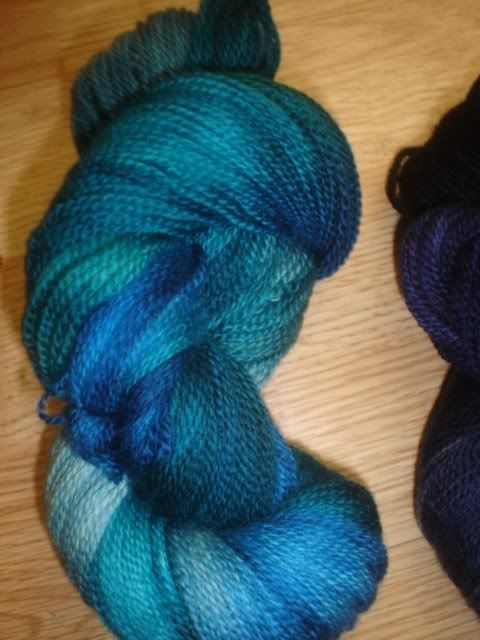 Sea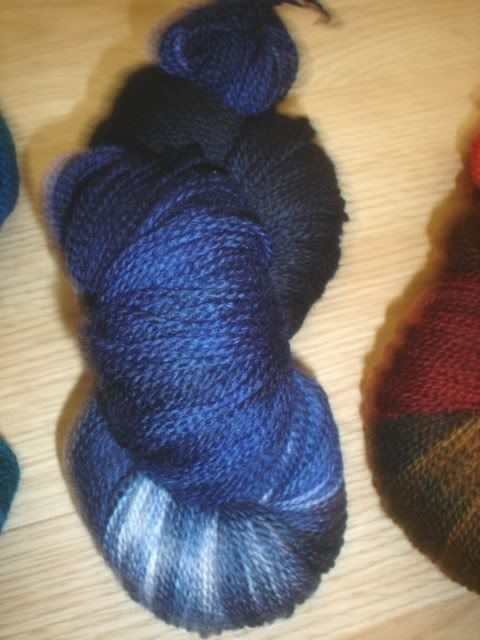 This is called "night"
notice the light patch? that is suppose to represent stars....
It was a lot of fun dyeing these up... I plan to do a lot more dyeing in the future!
Thanks for eyeballing the goods ;)
Updated! Here are the Alpaca Hanks, they are 1250 yds approx.... Same dyelots as the other clors... Alpaca takes yarn so differently!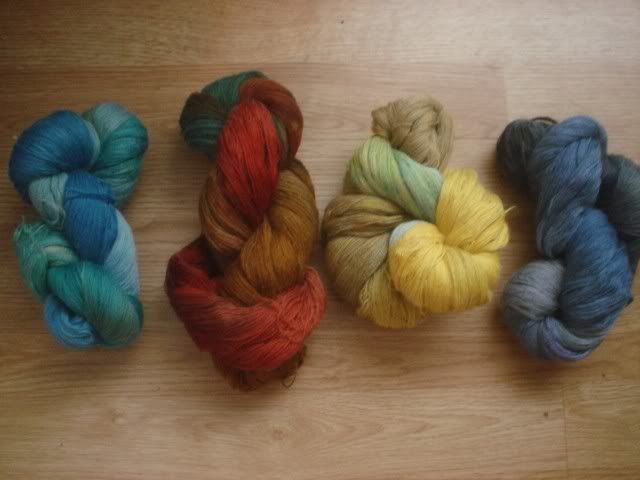 Now leave a comment and your input about the yarn before Friday night and i will enter you into a contest to win some Socks That Rock!